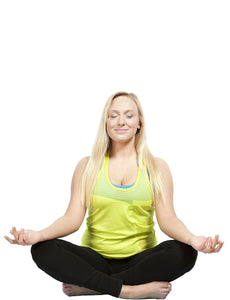 Virtual Mindfulness Meditation Webinar
---
Cultivating the power of presence, mindfulness meditation gives us a pathway and method to train the awareness of the mind, just as we would train the muscles of our body for strength. The stressors and pressures that come with life can easily take us away from being present. Applying the tools of mindfulness, working from the inside out, we practice being in the moment and having greater awareness of our thoughts and emotions. As a result of tending to the garden of our minds, we enjoy the fruits each day offers us with more clarity, ease, and presence.
Our Mindfulness Meditation one-hour webinar focuses on the foundations of mindfulness for stress reduction, sharing tools and practices that are easily incorporated into daily life. Meditation sessions include a brief presentation introducing mindfulness concepts, space for attendee engagement, and ensures most of the session time is spent practicing meditation techniques related to the focus of the session. The expansive yet practical wisdom of mindfulness offers something for everyone--as we learn to train our awareness to the present, manage thoughts and difficult emotions, and ultimately embrace a flow that invites more ease and compassion into our lives.  Whether you are new to meditation or have an established practice, our Mindfulness Meditation classes are a great way to commit to your greater well being!
Read More ......
Hi there!
Thank you for your visit.
If you are a company representative and would like to view more information about our wellness services, please
request here
If you have an account
sign in
---
We Also Recommend