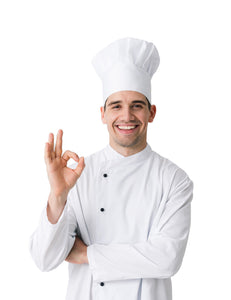 Virtual Cooking at Home with a Chef Webinar
---
Unsure how to prepare a healthy meal, or looking for ways to spice up your dinner meal? Join us in the kitchen for live online one-hour cooking demonstrations! You will learn how to prepare simple, quick, and nutritious meals while enhancing your nutrition knowledge of the meal ingredients! Bring your family, partner, or kids and take the opportunity to create, have fun, and enjoy delicious food live online.
Just some of our cooking class dishes:
Savory Meals:
Tarragon and Lemon Chicken
Savory Galettes from Brittany
Potato Au Gratin
Mushroom Risotto
Baked Ratatouille
Homemade Fig and Olive Tapenade
French baguette
Croque Monsieur/Madame & Mesclun (dressing vinaigrette)
Vegetarian Green Pancakes and Shakshuka
Gluten Free Bread and Savoury Tartines for lunch
Desserts:
Chocolate Mousse
Lime Tarragon Tart
Lemon Madeleine
Chouquette – Conticini Chocolate Cake
Read More ......
Hi there!
Thank you for your visit.
If you are a company representative and would like to view more information about our wellness services, please
request here
If you have an account
sign in
---
We Also Recommend