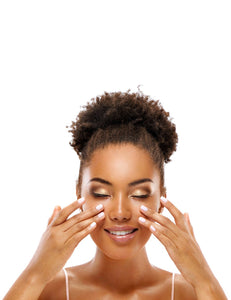 Virtual Face Massage Webinar
---
Face Massage is not only relaxing and enjoyable, it works to restore and rebuild the appearance of the face in order to counteract the effects of stress, sun damage, scarring, facial asymmetry, and natural aging. First, we will learn the anatomy of facial muscles and how it functions. Next, we'll dig a little deeper to understand why and how the face wrinkles.  Then on to the best part of the course  - the face massage technique and the methods to incorporate into your daily life. The exercises and techniques will act as a natural filler for your face, relax your tight facial muscles, and lift sagging skin.  This one-hour webinar is not just for women and the techniques will be of value for a lifetime!
Lotion or face oil recommended.
Read More ......
Hi there!
Thank you for your visit.
If you are a company representative and would like to view more information about our wellness services, please
request here
If you have an account
sign in
---
We Also Recommend