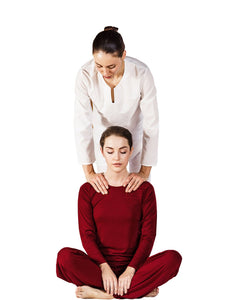 Virtual Partner Massage Webinar
---
Join us for nourishing and restorative online Partner Massage classes where you'll both give and receive versatile, all-levels massage sequences with your partner in the comfort of your own home! Learn and practice a series of pressure points and stretching techniques in the traditional Thai style during this one-hour webinar. Wear loose, comfortable clothing.
For more information about Partner Thai Massage, read our blog post.
Read More ......
Hi there!
Thank you for your visit.
If you are a company representative and would like to view more information about our wellness services, please
request here
If you have an account
sign in
---
We Also Recommend